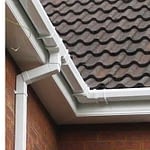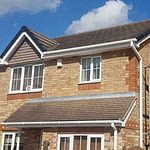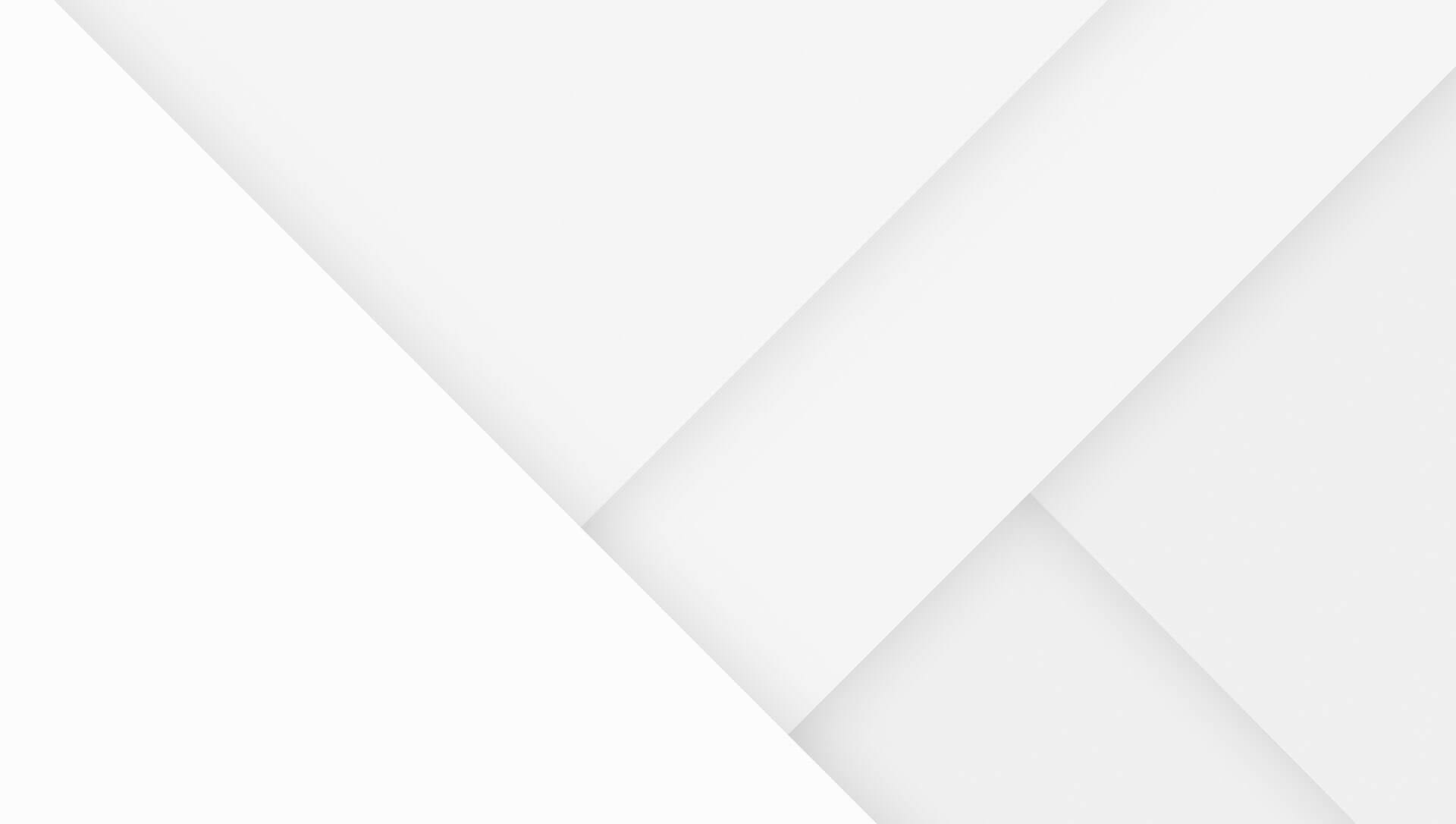 Roofline Fascia, Soffit, Bargeboards, Guttering and Cladding.
We offer a range of uPVC roofline and guttering services for residential properties in Stoke on Trent and surrounding areas. Providing an extra level of protection for the building and adding a stylish fixture to the roofing, rooflines are a fantastic investment that add significant value to the property. We provide property owners with a cost-effective roofline that outlasts traditional materials. Our tradesmen have installed countless uPVC roofline fixtures and guttering. They've conducted work on the diverse styles of property found throughout Stoke on Trent, with services available for older buildings and new-builds alike.
uPVC and Guttering Roofline Services
We install premium quality uPVC rooflines on homes in and around Stoke on trent. With a range of styles and colours to choose from, we ensure that any rooflines we install match the current aesthetic of the property. Roofline consists of serval components that we can install to the roof of a property to provide additional protection against the weather, especially water and moisture that often goes unnoticed. As the materials are made from a highly durable uPVC, the wood and brickwork found between roof and walls receives ample protection against water and weathering.
Fascia
Fascia refers to the horizontal board that is attached to the edge of the roofing. Attached to the trusses of the roof, a uPVC fascia offers support to gutters and lower edge of roof tiles, making it a worthwhile investment for the protection of the property.
Soffit
A uPVC soffit is attached to the underside of the fascia board to offer additional support and protection. You only really see this by looking directly up at the roof from the ground. All soffits are ventilated to ensure proper airflow throughout the roofline and avoid moisture build-ups.
Cladding
uPVC cladding is fitted to the exterior surface of the wall, typically just below the roofline. This offers a low-cost weather resistant cover to the outside surface of the property, being an especially useful solution for replacing or covering rotting timber or unappealing brickwork. The cladding also offers additional insulation and a stylish aesthetic to the exterior.
Bargeboards
Bargeboards are like fascia boards, being attached to edge of the roofing, but are only used on sloping sections of the roof. They offer similar protection for exposed roofline timber and brickwork while offering a decorative finish to the property.
Dry Verges
Dry verge is a process of fitting ridge or hip tiles to a roof without needing to use mortar. This system offers many advantages, such as more secure tiles that don't blow off, being easier to maintain as no mortar needs replaced, and better ventilation to avoid moisture developing beneath the tiles.
Guttering
Most people are familiar with guttering, which is a vital component of any roofline, helping to drain away water to avoid damaging the roof and walls. uPVC is a great option for guttering and downpipes as it offers a durable solution to constant water exposure, which is essential here in England. The material is strong enough to withstand heavy rains, wind, and frost, being completely watertight to ensure no leaks in the gutter. We can install this as part of an entirely new uPVC roofline or as a replacement gutter for your current roofline.
If you are interested in any of our uPVC roofline and guttering services then contact us today to arrange an estimate.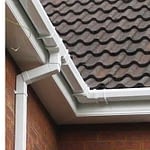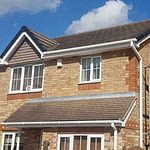 We install Fascias, Soffit, Bargeboards, Guttering and Cladding. across
Stoke on Trent, Newcastle under Lyme, North Staffordshire and South Cheshire