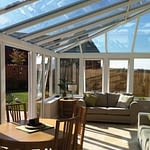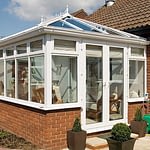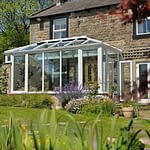 Our conservatories are the perfect way to bring a bright and spacious feel to suit your home. Due to the generous amounts of glazing, they give high amounts of natural light and increased views of your garden and beyond.
Combining the latest technologies with traditional values, these conservatories provide an industry-leading standard of thermal efficiency, design and security to ensure they are a worthwhile investment for your home.
We know you want to get the perfect fit for your property, which is why our designer conservatories are bespoke made to measure. They can also be customised with a wide range of features to guarantee they reflect your tastes.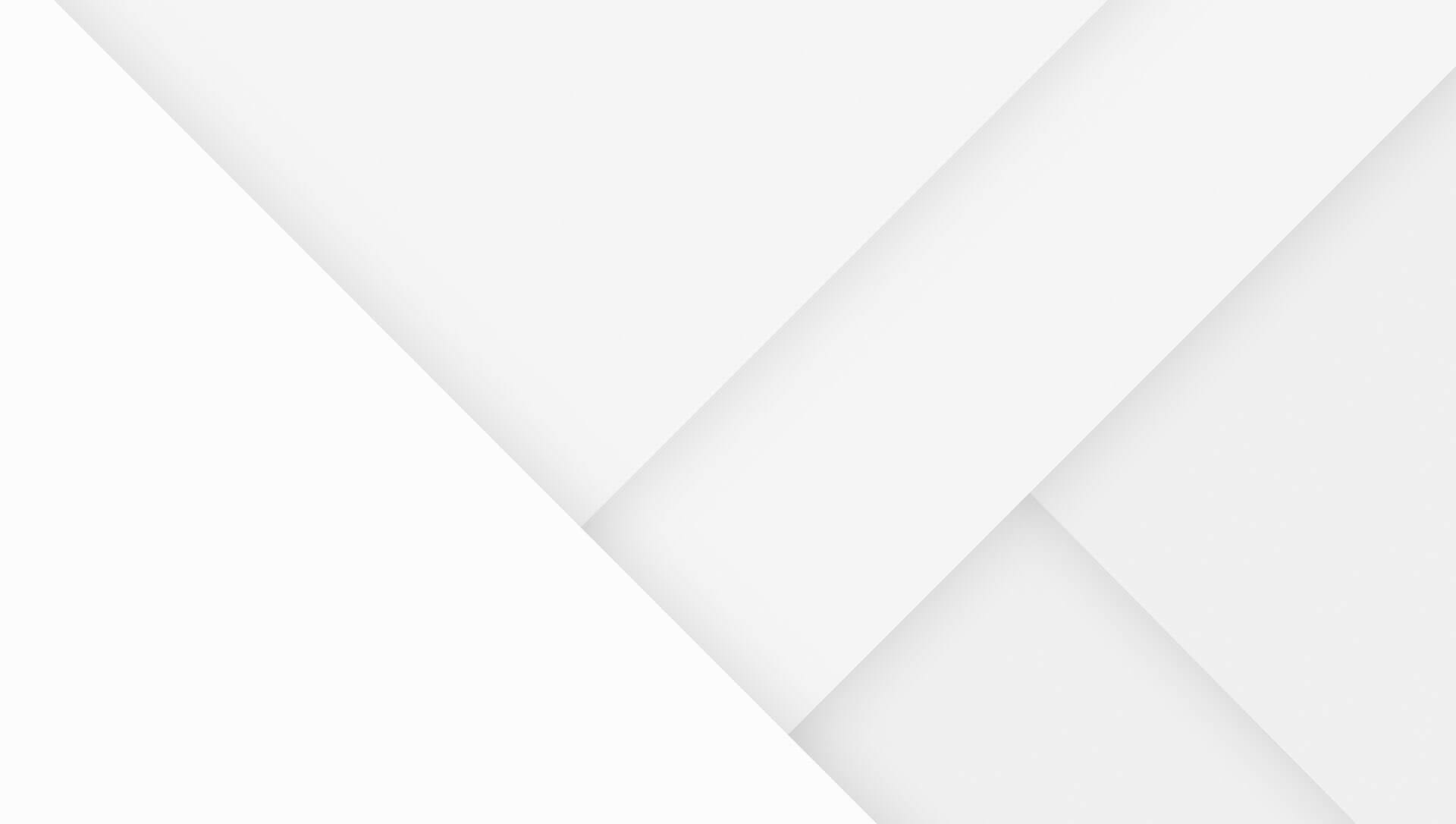 Features and Benefits of our Conservatories
  Thermally Efficient
We all know that the English winter can bring the cold and a bitter wind, which is something that you won't have to worry about with a new conservatory. Even in extreme weather, you'll be able to remain warm and comfortable.

  Custom Made
Our conservatories are crafted to a state-of-the-art design, which can be easily tailored to suit any home. Our incredible conservatory product range is available in a variety of shapes, including Gable, Georgian, Lean-To, Victorian, T-Shape and P-Shape. Whatever the shape of your home or size of your garden, you'll be able to get a conservatory that is the perfect fit.

Conservatory Roofs
Choosing the right material for your needs is important when it comes to getting the ideal home improvement solution. Although each material offers its own benefits, easc allow you to enjoy industry-leading standards without compromising on looks.

  Hassle-Free
Bringing a new, high-performance conservatory to your home doesn't need to be a stressful process. Our bespoke conservatories are specially designed to avoid any of the red tape that is associated with building regulations or planning permissions. This works to both cut down the overall installation time and of course makes the process less stressful for you.

  Choice of Colours
Our uPVC conservatories are available in a choice of rich, eye-catching colours to suit your tastes. You can also choose from our range of woodgrain foils that bring a timber look to your home, without having to worry about any of the maintenance problems that are associated with wood. Enjoy the freedom of the perfect bespoke feel.
  Guaranteed Quality
Due to our use of premium grade materials and professional manufacturing and installation process, you can be sure that your new conservatory is set to last. However, in the unlikely event that you have some problems with your conservatory, we fit them with a comprehensive guarantee to keep you covered.

  Low Maintenance
As a modern alternative to their wooden counterparts, our uPVC conservatories require very little maintenance in order to look and perform their best. This means that they won't rot, warp, crack or bow out of shape over time. You'll never have to cut, repaint, sand or varnish these conservatories, keeping you warm for years to come. We are able to offer you conservatories of quality that bring home comfort without the headaches.
 Professional Installation
We pride ourselves on offering a standard of installation that ticks all of the boxes. Our teams are assessed for their product competency and always work to the highest degree of professionalism, reliability, promptness and respect for your home. We ensure that you are able to enjoy market-leading home improvements sooner and to a higher standard.
We are prompt in our installation but never lower the quality that we offer.

You love your property and are reluctant to leave but need extra space.
An Orangery can provide the perfect solution if you feel you are beginning to run out of room in your home.
The additional space an Orangery will bring can prevent the lengthy and costly process of purchasing a new house. Our Orangery designs can bring together your home and its garden, acting as a bridge between the two.
The use of glass in an Orangery means it is naturally light and airy and can provide a beautiful view. Whatever your tastes or requirements when it comes to extending your home, a bespoke designed Orangery really could be the perfect way to add an extra dimension in a stylish and practical manner.
Style with extra space and light, an Orangery is more than a conservatory or extension.
Create A Stylish And Secure Entrance To Your Home With A New Porch or Canopy
The installation of a porch can make such a difference to your home in terms of style, security and insulation. We would be delighted to speak to you if you are looking for expert assistance with a new porch. We are experts in double glazing and will fit your porch to perfection so that it offers many years of dependable service.
A front or back porch can offer so many benefits. It adds extra space to your home, adds an extra layer of security and the addition of further double glazing helps to prevent draughts and save you money on your energy bills. We take care of everything with expert Porch installation from start to finish.
When you are looking for a porch you can trust at a price you can afford, we are the team to trust. We offer expert design and installation, and we can help you to choose the right porch to suit your property and requirements. Whether you are looking for additional security, improving the look of your home or somewhere for the family to put their shoes, a new porch ticks all of these boxes and many more!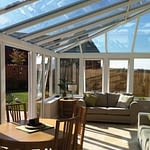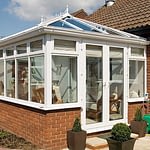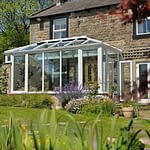 We install Conservatories, Orangeries and Porches across
Stoke on Trent, Newcastle under Lyme, North Staffordshire and South Cheshire